The EFPU-FPU has signed scientific cooperation agreements with the following institutions: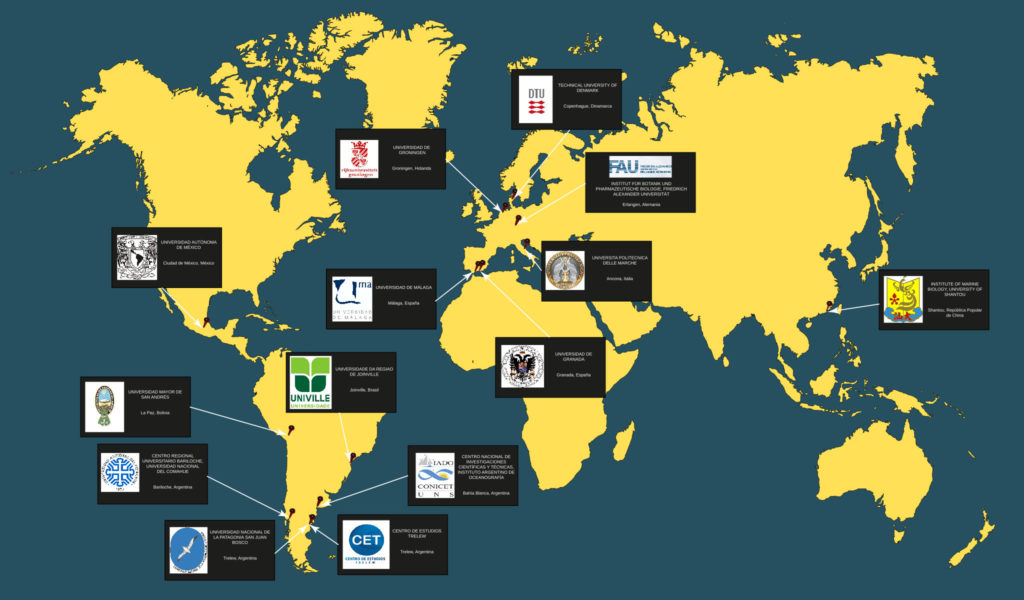 1998: Universidad Mayor de San Andrés (UMSA, La Paz, Bolivia); Universidad de Málaga (Málaga, España).
1999: Universidad de Groningen (Groningen, Holanda); Centro de Estudios Trelew (Trelew, Argentina)
2000: Institut für Botanik und Pharmazeutische Biologie, Friedrich Alexander Universität (Erlangen, Alemania); Centro Regional Universitario Bariloche (CRUB), Universidad Nacional del Comahue (Bariloche, Argentina).
2002: Institute of Marine Biology, University of Shantou (Shantou, República Popular de China)
2003: Consejo Nacional de Investigaciones Científicas y Técnicas (CONICET) / Instituto Argentino de Oceanografía (Bahía Blanca, Argentina).
2008: Universidad Nacional de la Patagonia San Juan Bosco (UNPSJB, Argentina).
2009: Universidade Da Regiao De Joinville (Joinville, Brasil).
2010: Universita Politecnica delle Marche (Ancona, Italia); Universidad de Granada (Granada, España).
2012: Universidad Nacional Autónoma de México (México).
2013: Technical University of Denmark (Dinamarca).