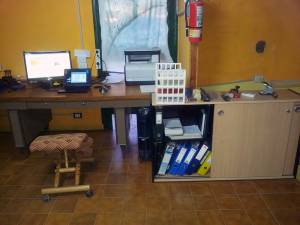 The Playa Union Foundation is TLU and Administrative Unit (AU) in national and international projects.
As TLU, the Foundation assists in the paperwork and liaisons between Science and Technology Institutions and private sectors; therefore, the institutions can resort to it when planning the presentation of a project. The FPU offers its legal structure to facilitate the management and organization of a project. Its reputation as TLU/AU is endorsed by several consecutive years of renowned work.
Up to now the FPU has managed projects financed by the following institutions:
Ministerio de Ciencia, Tecnología e Innovación Productiva (MinCyT): PICT (1997 to 2019 calls), PRH, PROALAR, Reuniones Científicas, COFECyT, Cooperación Internacional, Subsidios Institucionales.
Consejo Nacional de Investigaciones Científicas y Técnicas (CONICET), BBVA, Zoo D'Ameville, OBISSA, The University of Montana Foundation, PNUD, University College of London, Provincia de Chubut.
In 2011, the FPU received the TLU Prize (awarded by the Secretaría de Ciencia, Tecnología e Innovación Productiva de la Provincia del Chubut to the Institution that managed more projects).