We continue working with schools.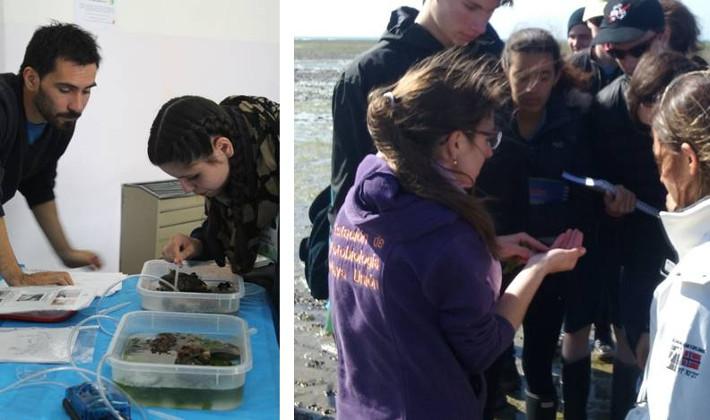 In this month we received the visit of 5th year high school students of the Lincoln School of Buenos Aires (International Diploma in Natural Sciences). The visit included a trip to the intertidal area of Playa Bonita, where the students carried out different activities that included sampling and data collection.
We also participated from the I Encuentro de Ciencias Naturales "Ciencia para crear Conciencia", carried out at the Instituto María Auxiliadora de Rawson, where we showed the model organisms that we use at EFPU.