We studied the effects of nutrients increases in the CO2 sink capacity in coastal areas of the South Atlantic.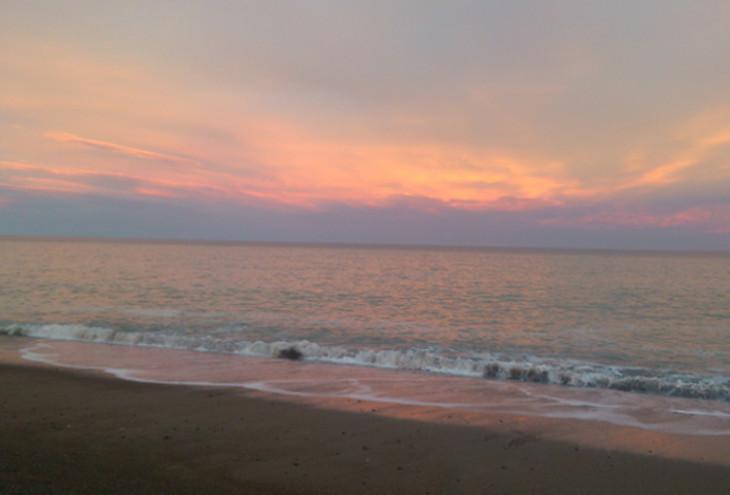 In this study we evaluated the effect of future increases in nutrients (such as atmospheric deposition of aerosols or as riverine inputs) under ultraviolet radiation, in the capacity to act as a carbon dioxide (CO2) sink in coastal waters of the South Atlantic Ocean. Under these simulated future conditions, a 27% decrease in the sink capacity of these areas was observed, regardless of the source of nutrients considered. Therefore, if the pressures derived from anthropogenic activities and / or climate continue, the capacity of marine areas to absorb CO2 could be even lower. This work is the result of a collaboration between researchers from the Estación de Playa Unión, Argentina, the Instituto Universitario de Investigación del Agua y del Departamento de Ecología de la Universidad de Granada, Spain.
Complete reference
M. J. Cabrerizo, P. Carrillo, V. E. Villafañe, J. M. Medina-Sánchez & E. W. Helbling. Increased nutrients from aeolian-dust and riverine origin decrease the CO2-sink capacity of coastal South Atlantic waters under UVR exposure. Early view.
Funding
This work was supported by Consejo Nacional de Investigaciones Científicas y Técnicas – CONICET, Agencia Nacional de Promoción Científica y Tecnológica, Ministerio de Economía y Competitividad y Fondo Europeo de Desarrollo Regional (FEDER), Ministerio de Educación, Cultura y Deporte, Cei-Biotic-Universidad de Granada and Fundación Playa Unión.