We studied the diversity of copepods throughout the annual cycle in Patagonian coastal waters.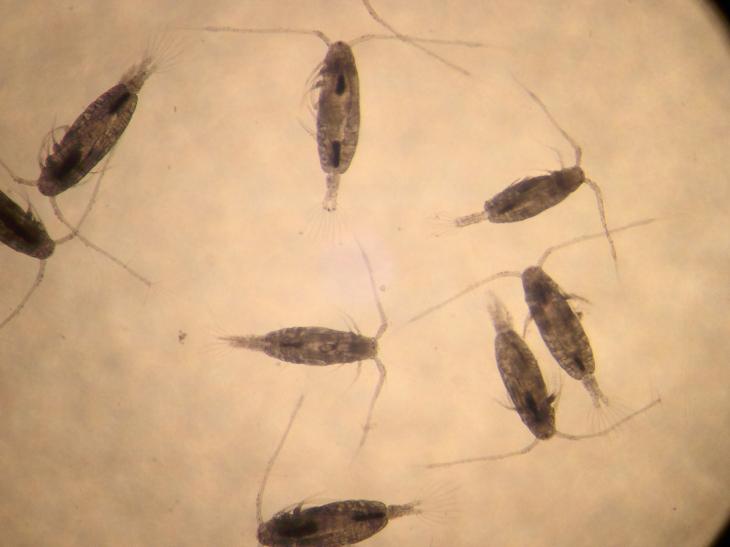 In this study we analyzed the zooplankton annual succession, especially of copepods, in Patagonian coastal waters.  The annual cycle had two marked periods, autumn / winter and spring / summer.  During autumn / winter the copepod Calanoides carinatus dominated the community.  However, in spring / summer smaller species such as the harpacticoid Euterpina acutifrons were found.  The temporal pattern of copepods can be explained by food availability and environmental factors (e.g., temperature and solar radiation) although the abundance of predators can be also important to shape the community.
The article was published in the journal Ciencias Marinas (click to publisher's site).
Complete reference
Spinelli, M.L., R.J. Gonçalves, V.E. Villafañe & F.L. Capitanio. Diversity of copepods in Atlantic Patagonian coastal waters throughout an annual cycle. Ciencias Marinas, 42: 31-47
Funding
This work was supported by the Secretaría de Ciencia y Técnica de la Universidad Nacional de Buenos Aires, Consejo Nacional de Investigaciones Científicas y Técnicas, and Fundación Playa Unión.