Scientific researcher and EFPU Director got promoted to the highest research category in CONICET.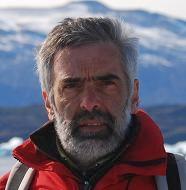 Dr. E. Walter Helbling got promoted to the category of Investigador Superior in the National Scientific and Technical Research Council (CONICET), the main organization in charge of the promotion of Science and Technology in Argentina.
Dr. Helbling acts as Director of EFPU since its creation in 1997. In the same year, he got a position at CONICET as Investigador Independiente.