We carried out experimental work in San Antonio Oeste.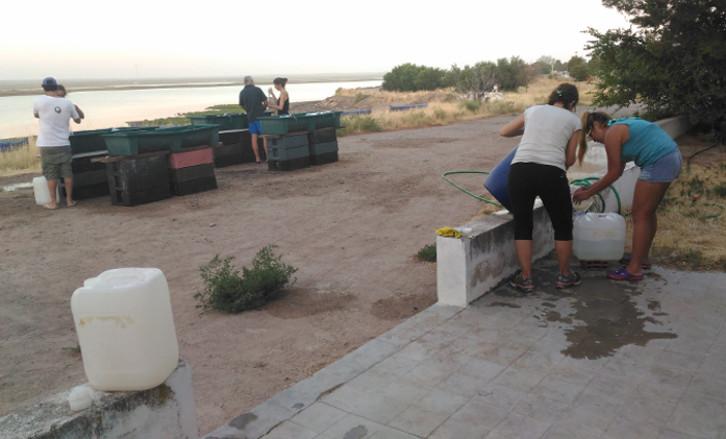 During the month of January, we conducted field work in San Antonio Oeste (Río Negro), in order to compare the responses of phytoplankton in a global change scenario along a latitudinal gradient. These studies are carried out jointly with the research team of Dr.  Maite Narvarte, from the Escuela de Ciencias Marinas de la Universidad Nacional del Comahue, and they are funded by the Agencia Nacional de Promoción Científica y Tecnológica (PICT 2015-0462 Predictions about the structure and functioning of phytoplankton communities of coastal Patagonian regions in a future scenario of global change).
Within the famework of this project, we have installed a radiometer in San Antonio Oeste, to make continuous measurements of solar radiation (visible and ultraviolet). The data can be viewed in real time in our web page.