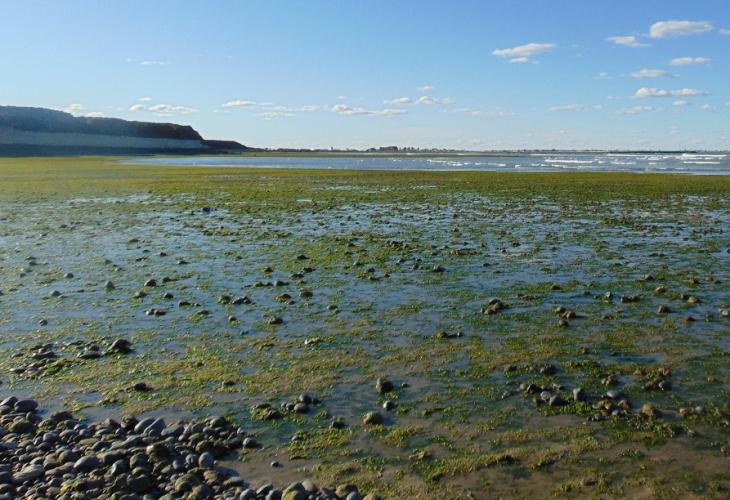 Rocky intertidal environments are globally recognized as refuge, breeding and feeding areas for several fishes. In this study, we evaluated the effects of ultraviolet radiation (UVR) and diet on the metabolism and predatory behavior in juveniles of Patagonotothen cornucola, a notothenioid fish species that inhabits the rocky intertidal of Patagonia. The results show that UVR acted as a stress factor in P. cornucola, by increasing the time necessary to detect and capture its prey. Also individuals exposed to UVR had higher respiratory frequency; however, the acquisition of photoprotective compounds through the diet, helped to partially counteract these negative effects.
The online version of this article is available at the website of the Journal of Experimental Marine Biology and Ecology (click to visit the site).
Complete reference
Valiñas, M.S. & E.W. Helbling. 2016. Metabolic and behavioral responses of the reef fish Patagonotothen cornucola to ultraviolet radiation: Influence of the diet. Journal of Experimental Marine Biology and Ecology 474: 180-184.
Funding
This work was supported by Consejo Nacional de Investigaciones Científicas y Técnicas (CONICET), Agencia Nacional de Promoción Científica y Tecnológica, and Fundación Playa Unión.